BLOG
Travel Tips
Meet & Greet, Fast Track & More—7 Paris Airport Services That Promise A Swift & Relaxing Journey
The Charles de Gaulle airport is the gateway to the world's most romantic city, Paris. The airport is bustling with couples, families, business travelers, and Parisians. Making your way through the airport can leave you frustrated. The number of passengers that passed through the Paris airport increased in 2016, 1.8 percent compared to 2015. That is, 97.2 million passengers were severed at the Charles de Gaulle airport. So, if you are flying to Paris or transferring to another flight, you are bound to face rush, crowds, and jostling through passengers.
After Charles de Gaulle airport (Aéroport Roissy), the passenger traffic is high at:
Aéroport de Paris - Orly

Aéroport de Paris - Beauvais - Tille

Aéroport de Bordeaux

Aéroport de Lille
The Aéroport Roissy is the hub for Air France and serves Paris. The best way to bypass the long lines and make a quick, swift passage to and from the airport is with a little assistance. Passengers can book for fast track, concierge, meet and assist, and several other services to ease your travel at the airport.
Airlines Operating At Charles de Gaulle Airport (Aéroport Roissy)
| | | |
| --- | --- | --- |
| ADRIA AIRWAYS | AEGEAN | AER LINGUS |
| AEROFLOT RUSSIAN | AEROLINEAS ARGENTINAS | AEROVIAS DE MEXICO |
| AERO4M | AIGLE AZUR | AIR ALGERIE |
| AIR ARABIA.COM | AIR ASTANA | AIR AUSTRAL |
| AIR BALTIC | AIR BERLIN | AIR BURKINA |
| AIR CAIRO | AIR CANADA | AIR CARAÏBES |
| AIR CHINA | AIR CORSICA | AIR EUROPA |
| AIR EUROPA LINEAS | AIR FRANCE | AIR INDIA |
| AIR MADAGASCAR | AIR MALTA | AIR MAURITIUS |
| AIR SERBIA | AIR SEYCHELLES | AIR TAHITI NUI |
| AIR TRANSAT | AIR X | ALBA STAR SA. |
| | ALL NIPPON AIRWAYS | ALMASRIA UNIVERSAL AIRLINES |
| AMERICAN AIRLINES | ARKIA ISRAELI | ASIANA AIRLINES |
| ASL AIRLINES | ATLASGLOBAL | AUSTRIAN AIRLINES |
| AVIANCA | AZAL AZERBAIDJAN | BELAVIA |
| BH AIR | BMI REGIONAL | BRITISH AIRWAYS |
| BRUSSELS AIRLINES | BULGARIA AIR | CABO VERDE |
| CAMBODIA ANGKOR AIR | CARPATAIR | CATHAY PACIFIC |
| CHALAIR AVIATION | CHINA EASTERN AIRLINES | CHINA SOUTHERN AIRLINES |
| COBALT AIR | CORSAIR | CROATIA |
| | | |
| --- | --- | --- |
| CSA CZECH AIRLINES | CUBANA DE AVIACION | DELTA AIR LINES |
| EASTERN AIRWAYS (UK) | EASY JET | EASYJET SWITZERLAND |
| EGYPT AIR | EL AL ISRAEL AIRLINES | EMIRATES |
| ENTER AIR | ETHIOPIAN AIRLINES | ETIHAD AIRWAYS |
| EUROWINGS AG | EVA AIRWAYS | EVELOP AIRLINES |
| FINNAIR | FLY EGYPT | FLYBE |
| FLYONE | FRENCH BLUE | GARUDA INDONESIA AIRWAYS |
| GERMANWINGS | GOL LINHAS AEREAS INTELIGENTES | GULF AIR |
| HAINAN AIRLINES | HOP! | IBERIA |
| IBÉRIA | IBERIA EXPRESS | ICELANDAIR |
| IRAN AIR | JAPAN AIRLINES | JET AIRWAYS (INDIA) |
| JET2.COM | KENYA AIRWAYS | KLM |
| KOREAN AIRLINES | KUWAIT AIRWAYS | LA COMPAGNIE |
| LAN | LATAM | LOT POLISH AIRLINES |
| LUFTHANSA | LUXAIR | MAHAN AIRLINES |
| MALAYSIA AIRLINES | MEA MIDDLE EAST AIRLINES | MERIDIANA SPA |
| MONTENEGRO AIRLINES | NATIONAL AIR SERVICES | NORWEGIAN |
| NOUVELAIR | OMAN AIR | OPENSKIES |
| PAKISTAN INTL AIRLINES | PEGASUS | QANTAS |
| QATAR AIRWAYS | RJ_ROYAL JORDANIAN | ROSSIYA |
| | | |
| --- | --- | --- |
| ROYAL AIR MARO | SAS SCANDINAVIAN | SATA INTL |
| SAUDIA | SINGAPORE AIRLINES | SMALL PLANET AIRLINES |
| SMARTLYNX AIRLINES ESTONIA | SMARTWINGS | SRILANKAN |
| SUNEXPRESS | SWISS INTERNATIONAL | TAAG ANGOLA AIRLINES |
| TAP PORTUGAL | TAROM | TASSILI AIRLINES |
| THAI AIRWAYS | TRADE AIR D.O.O. | TRANSAVIA |
| TRANSAVIA HOLLAND | TUI FLY | TUNIS AIR |
| TUNISAIR EXPRESS | TURKISH AIRLINES | TURKMENISTAN AIRLINES |
| TWIN JET | UKRAINE INTL AIRLINES | UNITED AIRLINES |
| UZBEKISTAN AIRWAYS | VIETNAM AIRLINES | VOLARE AIRLINES |
| VUELING | WOW AIR | XL AIRWAYS |
Airport Assistance Services At Charles de Gaulle Airport (Aéroport Roissy)
Here are the services you need to make a swift passage through the Paris airport and avoid the lengthy queues at security, immigration, and customs.
Fast Track: If you hate waiting in line or in a hurry at the airport, the

fast track service

is what you need. This gives you priority service and is a hassle free way to pass through the airport.

Meet & Assist: If you are new to the Charles de Gaulle airport or prefer a guided assistance through the airport,

book the meet & assist service

. The attendant will meet you at the boarding gate and assist you with the various services at the Paris airport. Likewise, when you are departing from the airport, the attendant will help you to have a stress-free trip.

VIP Concierge: This service is personalized to meet the needs and requirements of the passengers. Besides guidance at the airport, the attendant can assist you with lounge access, play area, or hotel arrangements for transit passengers.
Lounge Access: Sit back and relax as you wait for your flight. Get access to airport lounges at the Paris airport and enjoy the finest service in food, beverage, and relaxation. The Paris airport has several lounges such as Icare, Lufthansa business lounge, Star Alliance lounge, American Airlines Admirals Club, Air Canada Maple Leaf lounge, Sheltair lounge, Yotel lounge;

book the service here

.

Special Needs: Fliers with reduced mobility or in need of medical assistance while flying can avail of this service.

Book mobility and health-related services here

.

Wi-Fi Access: When at Paris airport, access the Wi-Fi and stay connected. Continue working and keep in touch with family and friends;

click to know

, how you can access the Wi-Fi at the Paris airport.

Entertainment & Relaxation: The Charles de Gaulle airport offers a host of services to unwind and wait for your flight. There are different areas for relaxation and entertainment such as reading area, relaxing areas, arcade games area, tactiles games area, video games area, spa area, museum area, shopping and restaurants.
Enjoy your stay at Paris and leave the airport hassle to us. Airport Assistance by MUrgency is your airport service provider that Charles de Gaulle airport Charles de Gaulle airport in Paris, France. We ensure all your airport needs and requirements are met, so you can have a pleasant and enjoyable trip.
Regular customers, VIPs, celebrities, first timer fliers, business travelers, elderly, moms traveling with kids, unaccompanied minors, non-English speakers, and passengers with disabilities can avail of the above features.
The airport assistance services can be modified to meet your requirements. To book any of the airport services at Charles de Gaulle airport, click here and to know more about MUrgency click here.
Liked the article? We would love to know your comments/feedback. Drop in a message, in the comments box below or feel free to get in touch with us at MUAirportAssist@MUrgency.com.
Published on: 19/Sep/2020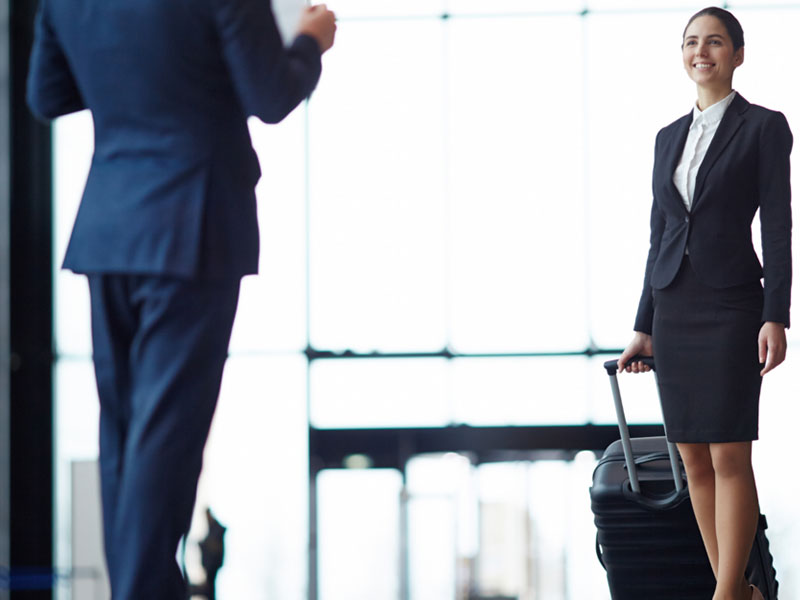 Travel Trends
Why taking Airport Assistance at Dubai Airport is a good idea
Taking airport assistance service at Dubai Airport can greatly enhance your travel experience, allowing you to relax and enjoy your time at the airport. In addition to meet and greet and VIP lounge access, airport assistance services also include wheelchair assistance, fast track through immigration and security, and escort services.
Published on: 06/Feb/2023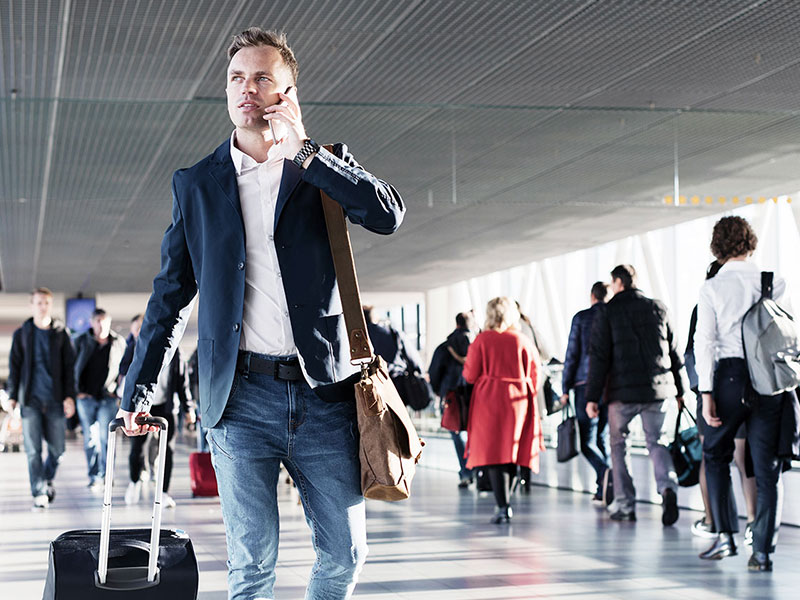 Travel Trends
Should you take Meet and Greet Service at Dubai Airport?
Meet and greet services can be a convenient option for travelers passing through Dubai Airport, but they may not be necessary for everyone. Here are a few factors to consider when deciding whether or not to get these services: How much time do you have? If you have a tight connection or are otherwise pressed for time, meet and greet services can help you get through the airport more quickly.
Published on: 06/Feb/2023
How To Book Airport Assistance Services:
Service Booking Form: https://www.airportassist.com/book-service
service@airportassist.com
Liked the article? We would love to know your comments/feedback.
Drop in a message, in the comments box below or feel free to get in touch with us at service@airportassist.com.