BLOG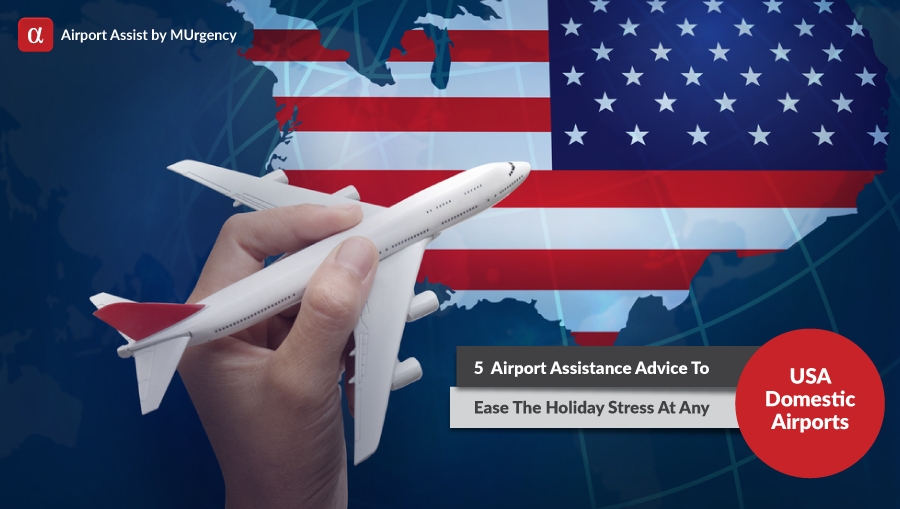 Travel Trends
5 Airport Assistance Advice To Ease The Holiday Stress At Any Usa Domestic Airports
Holiday season is one of the most stressful times and worst so for air travelers. When flying to meet your family and relatives, you cannot escape the stressful situations at the terminal such as long lines and the crowd. They only drain you out from all the holiday season fervor.
According to US Department of Transportation, 'The Thanksgiving and Christmas/New Year's holiday periods are among the busiest long-distance travel periods of the year. During the six-day Thanksgiving travel period, the number of long-distance trips (to and from a destination 50 miles or more away) increases by 54 percent, and during the Christmas/New Year's Holiday period the number rises by 23 percent, compared to the average number for the remainder of the year.'
The biggest reasons American travel during the holidays because they are visiting friends and family. These visits amounts to 53 percent of all Thanksgiving long-distance trips and 43 percent of long-distance trips during Christmas and New Year's Day.
Passengers traveling during the holiday season are younger compared to passengers during the rest of the year. The Thanksgiving travelers' average age of are under 34 years and for Christmas and New Year's holiday travelers, the average age is slightly above 36 years.
Airport Assistance by MUrgency has monitored the holiday season in the US over the years and these are the best way to escape the maddening rush and ordeal at US airports.
1) How to Make Baggage Hassle Free
Airlines and airports have strict regulations on baggage, which works to our disadvantage during the holiday season. Size and weight limitations; and what you can carry in your hand luggage or carry on, makes packing for the holiday an arduous process. Passing through airport security is an agonizing part of the flight, but we need it for our safety. So, the best thing to do is do not wrap the gifts. Save the wrapping for the end, in case, TSA wants to inspect the gift. Read the other tips on how to travel with gifts at the airport.
2) Airport Services
The holiday season is one of the busiest times for air travel and the best way to expedite the passage through the crowd is with airport assistance. For a quick and swift route through the airport, book fast track. To welcome family or friends or if you need guidance at a US airport, book meet & assist. The representative will happily escort you to your vehicle or boarding gate. This service is ideal for first time travelers.
The other airport services include lounge access, VIP concierge, baggage handling, limousine service, and much more. Check the complete list of airport assistance services here.
3) Plan For Delayed Flight
Heavy snowfall and poor visibility are the two main reasons delayed or cancelled flights. There are four ways to go about if you are in these situations:
Re-booking: If you have miles, this is the best time to redeem it and ensure you get a seat when the weather clears out.
Book A Hotel: Get a hotel room near the airport or reserve a room at the airline's designated hotel.
Airport Assistance: If you know your travel plans will coincide with the weather's plan, get the help of airport assistance to create plan B.
Lounge Access: If you have to spend few hours at the airport at least till the weather clears out get lounge access.
4) Go Online Before Heading To The Airport
There are different ways to cut short your time at the check in counter. Do an online check in online—24 hours before your scheduled flight and print your boarding pass at home. Some airports have self-check in kiosks too, which reduces time spent at the airline counter. These steps also secure your seat, double-check changes for the flight timing, and reduces your chances of getting bumped in an overbooked flight.
Your smartphone is the biggest assistance. You can check in from your smartphone and use a digital bar code on the screen to pass through the airport.
5) Get To The Airports On Time
Expect traffic heading to the airport during these months. So, leave early for the airport or book an airport shuttle or limousine to pick you up and efficiently handle your luggage. In this case, you know, you will reach on time and never miss your flight.
Enjoy the holiday season with your loved ones and leave the hassle of air travel to airport assistance team. We offer airport services at all US domestic airports and to more than 626 airports in the world.
Travel back home stress free and regale in the spirit of the holiday. Book airport services such as fast track, meet & assist, lounge access, and much more for a comfortable air travel.
Change the way you travel during the holiday season and experience air travel like never before.
Liked the article? We would love to know your comments/feedback. Drop in a message, in the comments box below or feel free to get in touch with us at MUAirportAssist@MUrgency.com.
Published on: 19/Sep/2020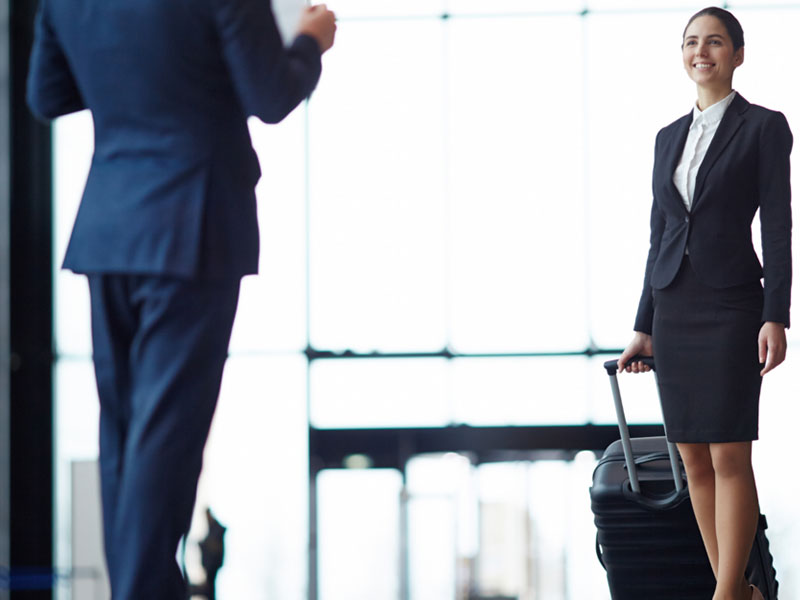 Travel Trends
Why taking Airport Assistance at Dubai Airport is a good idea
Taking airport assistance service at Dubai Airport can greatly enhance your travel experience, allowing you to relax and enjoy your time at the airport. In addition to meet and greet and VIP lounge access, airport assistance services also include wheelchair assistance, fast track through immigration and security, and escort services.
Published on: 06/Feb/2023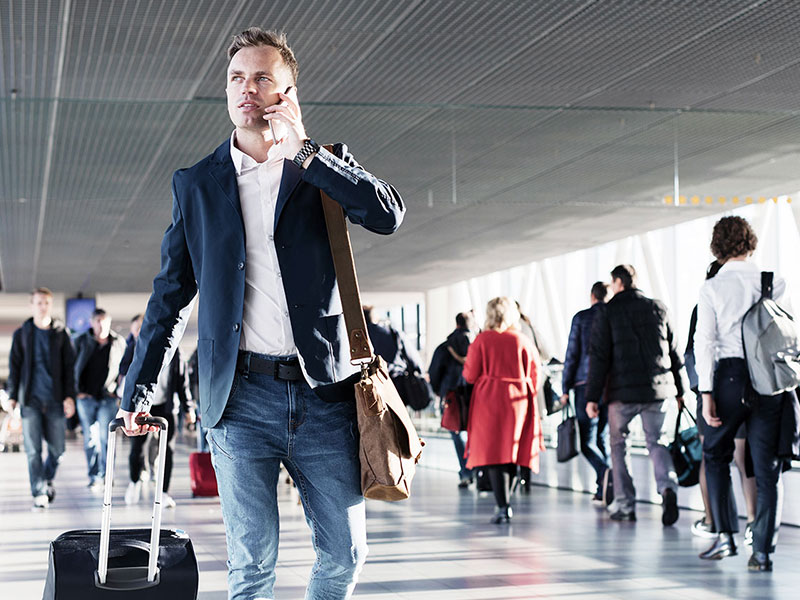 Travel Trends
Should you take Meet and Greet Service at Dubai Airport?
Meet and greet services can be a convenient option for travelers passing through Dubai Airport, but they may not be necessary for everyone. Here are a few factors to consider when deciding whether or not to get these services: How much time do you have? If you have a tight connection or are otherwise pressed for time, meet and greet services can help you get through the airport more quickly.
Published on: 06/Feb/2023
How To Book Airport Assistance Services:
Service Booking Form: https://www.airportassist.com/book-service
service@airportassist.com
Liked the article? We would love to know your comments/feedback.
Drop in a message, in the comments box below or feel free to get in touch with us at service@airportassist.com.