BLOG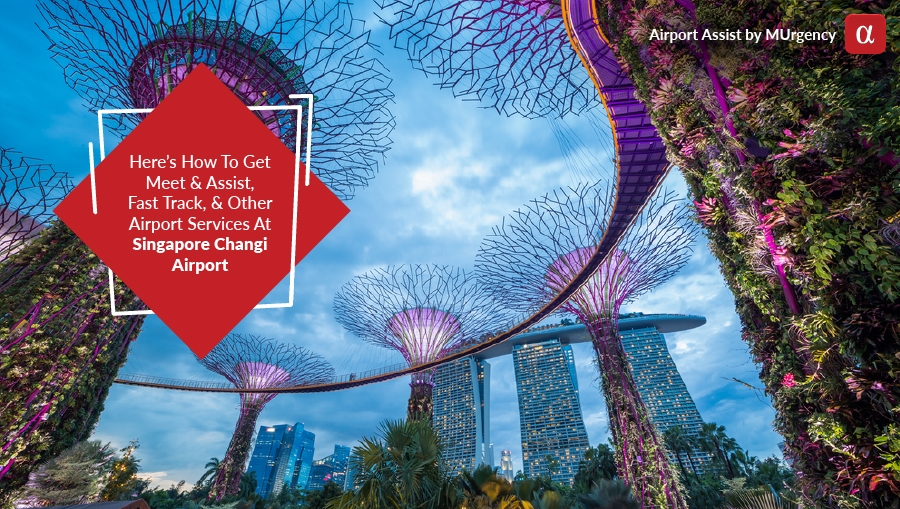 Travel Money
Here's How To Get Meet & Assist, Fast Track, & Other Airport Services At Singapore Changi Airport
Singapore is an entertainment & shopping destination in South East Asia. This colonially rich country is home to the best airport in the world, Singapore Changi Airport (Skytrax Awards, 2017). The airport caters to approximately 100 airlines, arriving and departing to 380 cities from 90 countries. Every week, the airport serves around 7,000 flights and 58.7 plus passengers pass through the airport in a year. That's a lot of passengers, and the only way to get ahead of the line at check in, passport control, and security is with airport assistance services such as fast track, meet & assist, and much more. These airport services guarantee a travel experience like never before – comfortable and relaxing.
Singapore is a tourist haven thanks to the Gardens by the Bay, Universal Studios, Sentosa, and Night Safari. And to caterer to the influx of passengers arriving at the Changi Airport, Singapore offers a wide array of facilities and activities. However, the passengers are not aware of them. Let's get a low down on the exciting and low-key services that gives new meaning to air travel experience.
Airlines Operating From Singapore Changi Airport
| | | |
| --- | --- | --- |
| Aegean Airlines | Aer Lingus | Air Asia |
| Air Berlin | Air Canada | Air China |
| Air Europa Lineas Aereas | Air France | Air India |
| Air India Express | Air Madagascar | Air Mauritius |
| Air New Zealand | Air Niugini | Air Serbia |
| Alitalia | All Nippon Airways | American Airlines |
| Asiana Airlines | Austrian Airlines | Bangkok Airways |
| Batik Air | Biman Bangladesh Airlines | British Airways |
| Brussels Airlines N.V. | Cathay Pacific Airways | Cebu Pacific Air |
| China Airlines | China Eastern Airlines | China Southern Airlines |
| Croatia Airlines | Delta Air Lines | Drukair |
| EVA Air | Egypt Air | Emirates |
| Ethiopian Airlines | Etihad Airways | Fiji Airways |
| Finnair | Firefly | Flynas |
| Garuda Indonesia | Hawaiian Airlines | Hebei Airlines |
| Iberia | IndiGo | Japan Airlines |
| Jet Airways | JetBlue Airways | Jetstar Asia |
| Jetstar International | Jetstar Pacific | KLM Royal Dutch Airlines |
| Korean Air | LOT Polish Airlines | Lao Airlines |
| Lion Air | Lufthansa German Airlines | Malaysia Airlines |
| Malindo Air | Mihin Lanka | Myanmar Airways International |
| Myanmar National Airlines | NIKI Luftfahrt GmbH | Norwegian Air UK |
| Philippine Airlines | Qantas Airways | Qatar Airways |
| Regent Airways | Royal Air Maroc | Royal Brunei Airlines |
| Saudi Arabian Airlines | Scandinavian Airlines System | Scoot |
| Shenzhen Airlines | Siberia Airlines | Sichuan Airlines |
| SilkAir | Singapore Airlines | South African Airways |
| Spring Airlines | SriLankan Airlines | Swiss International Air Lines |
| TAP Portugal | Thai Airways | Thai Lion Air |
| Turkish Airlines | United Airlines | Uzbekistan Airways |
| VietJet Air | Vietnam Airlines | Virgin Atlantic |
| Virgin Australia | West Air | Xiamen Airlines |
The Singapore Changi Airport is the best airport in the world for multiple reasons. It offers services that other major airports fail to do. Some of the services are free or it is priced at an affordable rate.
Lee Seow Hiang, CEO of Changi Airport Group said, "Winning the Skytrax World's Best Airport Award for the sixth consecutive year is immense encouragement to our 50,000-strong airport community at Changi Airport, every one of whom is passionate about delivering the most memorable airport experience to our passengers."
Here's what you can expect at the Singapore Changi Airport:
1) Free Services at Singapore Airport
Time moves slowly when you are waiting for your flight and puts your patience to the test. So, to make it bearable and tolerable, the Changi Airport offer free services to kill time. Reserve your spot for a free guided tour, watch the latest movies, sit back and enjoy the gaming center, and you can go on nature trails. It sounds unbelievable to be true, but it is indeed.
2) Go For A Swim
Sign up for the rooftop swimming pool, located at Aerotel Airport Transit Hotel at Terminal 1. Enjoy the Jacuzzi and poolside bar. It also offers shower facilities. Great way to unwind before the flight.
3) Meet & Assist
This is an ideal service for first time fliers, VIPs, executives, corporates, elderly, or moms traveling with kids. The representative will meet you at the curb and escort you to the boarding gate, ensuring you have a comfortable and pleasant journey at the airport. You can customize this service to suit your requirement such as access and guidance to the lounge, medical aid, play area, etc. Book the service for the Singapore airport here.
4) Fast Track
If you are in transit or hate waiting in long lines or you prefer a fast-paced life – fast track is the airport service you wished, you had outside the airport too. This is the perfect way to receive priority at check in, passport control, and security. So, you literally breeze through airport procedures within minutes, rather than spending hours going through each step. Get fast track service here.
5) Arrival Services At Singapore Changi Airport
Another reason you will love this airport, is the service. It is designed to take the stress out of traveling. These are some of the facilities and airport provisions avail to any passenger:
Meet and greet at arrival gate
Floral Welcome bouquet
Escort from gate to terminal exit
Fast track service through all arrival formalities (immigration, passport control and customs clearance where allowed)
Efficient baggage handling
Limousine services
Escort passengers to the receiving party in the arrivals area
Connecting flight help
Connecting flight accommodation
6) Departure Services At Singapore Changi Airport
Bypass the crowd and rush to the boarding gate quickly with the following services. It is a great package during the holidays or vacation time. Here's what's available:
Meet traveler at the curb
Keep boarding pass ready
Escort through security (where allowed)
Access to private airline clubs (where available)
Constant flight monitoring
Assistance with upgrades
Re-booking arrangements
Luggage Handling
Pre-boarding
7) Transit Services At Singapore Airport
Singapore is a major transit hub for flights heading to New Zealand, Australia and other Asian countries. So, a large number of passengers can book these airport transfer services or other facilities to relax.
Meet and greet at the arrival gate
Assistance through Transfer Desk and check-in formalities
Keeping boarding pass handy
Escort through security (where allowed)
Access to private airline clubs (where available)
Constant monitoring of flights
Seat assignments
Assistance with upgrades
Re-booking arrangements
Connecting flight accommodation
Pre-boarding
Transfer between the Terminals (if needed)
Escort till the departure boarding gate
8) Business Traveler Services
Flying to Asia for a business trip, then get these services to ease your travel experience. We arrange for airport lounge access, guidance to the business center, ensure access to gourmet food, private and swift passage through the terminal, and much more. We ensure you have a luxurious, indulging, and comfortable time at the Singapore Changi Airport.
Airport Assist by MUrgency is the airport service provider at the Changi airport in Singapore. You can easily book any of these service and others at Airport Assist or contact us for a quick booking.
Liked the article? We would love to know your comments/feedback. Drop in a message, in the comments box below or feel free to get in touch with us at MUAirportAssist@MUrgency.com.
Published on: 20/Oct/2019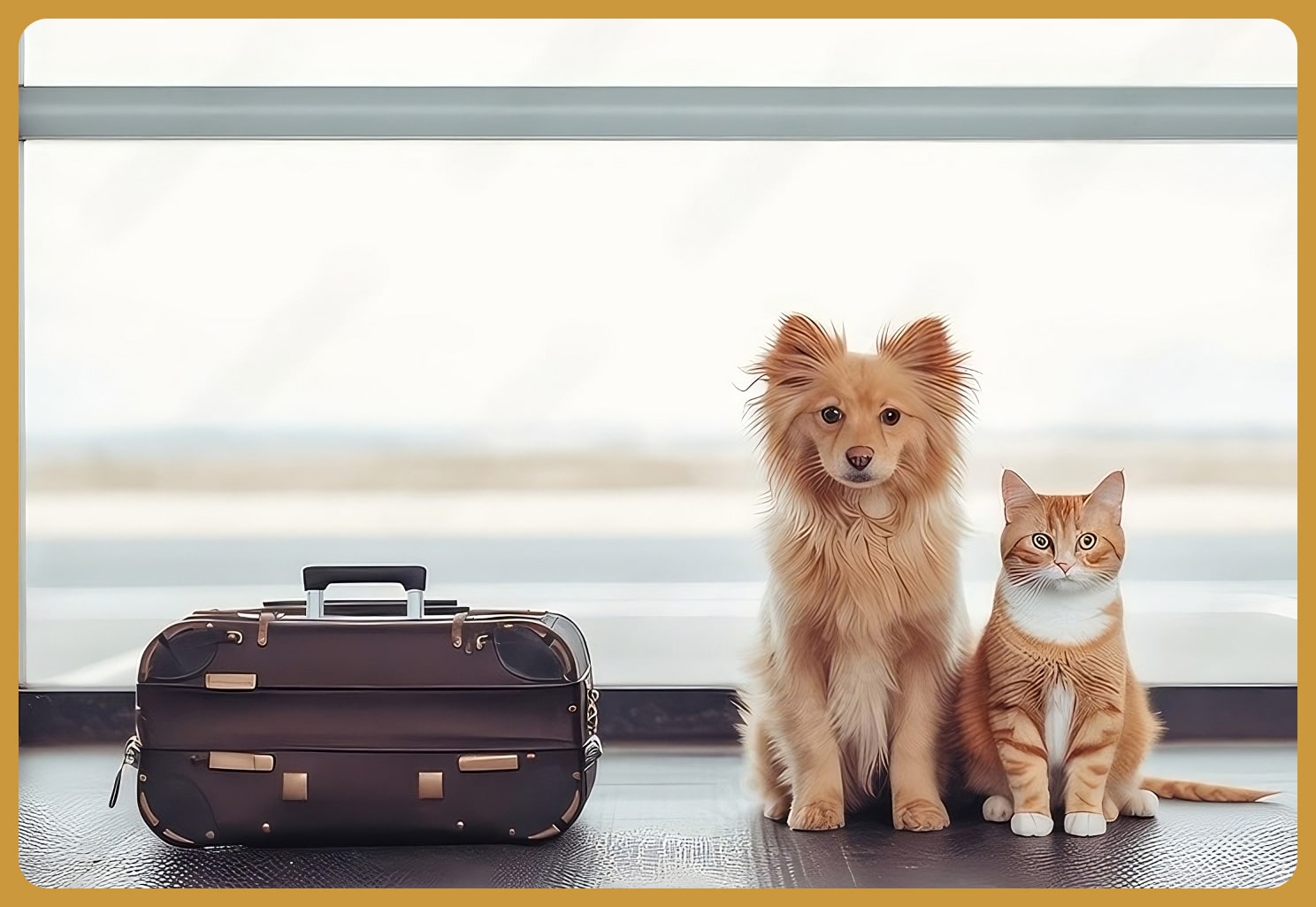 Travel Trends
Enhancing Pet Travel with Ease: AirportAssist.com's Comprehensive Services
Traveling with pets requires meticulous planning and care, especially within the complex environment of an airport. Fortunately, AirportAssist.
Published on: 20/Sep/2023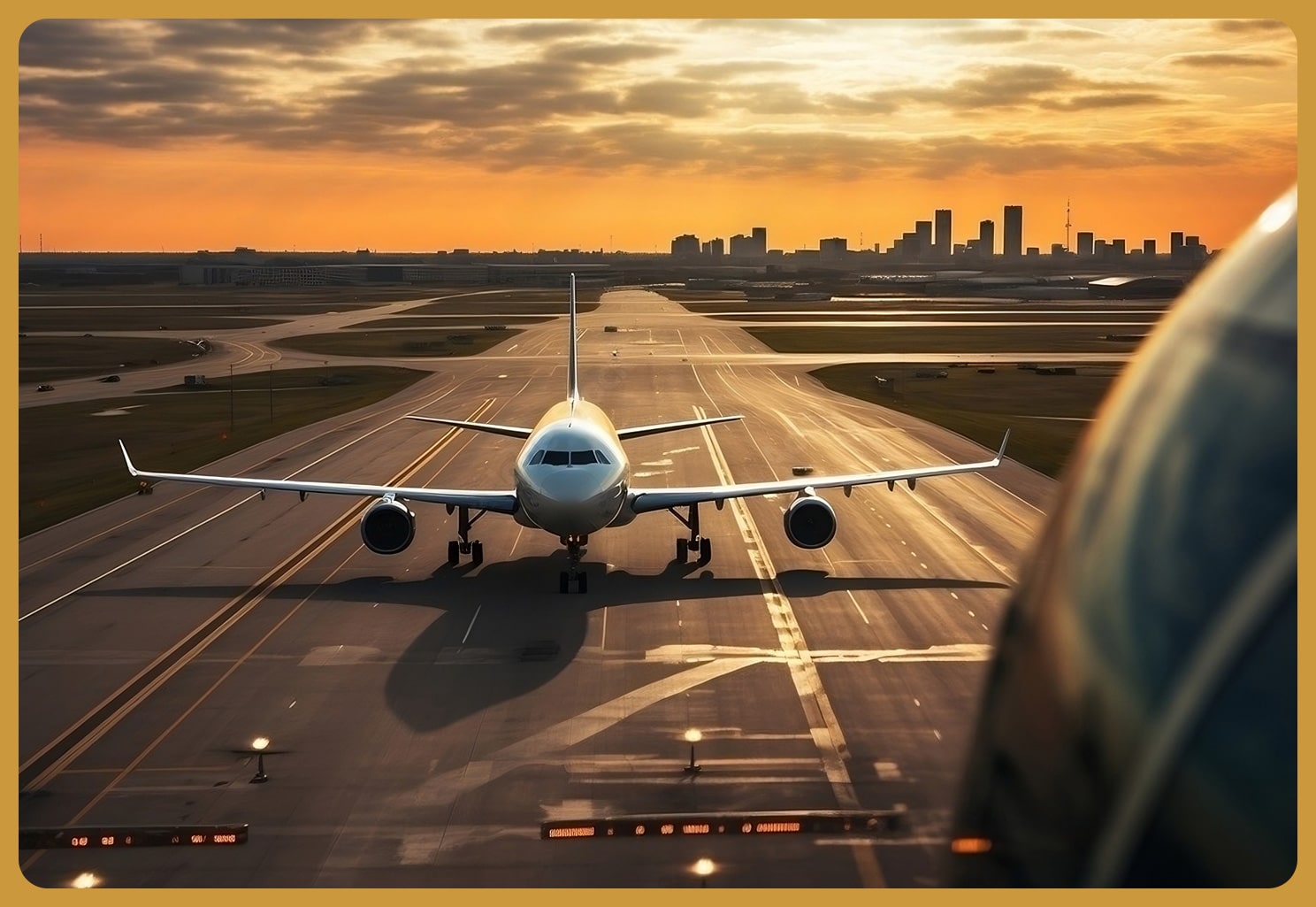 Travel Trends
Experience Luxury and Comfort with These Top Airlines through AirportAssist.com
Dreaming of a travel experience that's not just a journey, but a statement of luxury? Look no further. We've scoured the skies to present you with a selection of airlines that redefine opulence in the aviation world.
Published on: 15/Sep/2023
How To Book Airport Assistance Services:
Service Booking Form: https://www.airportassist.com/book-service
service@airportassist.com
Liked the article? We would love to know your comments/feedback.
Drop in a message, in the comments box below or feel free to get in touch with us at service@airportassist.com.